What a great group of fun, enthusiastic kids. Antietam Iron Works had a wonderful time again this year hosting the Annual 2nd grade class field trip from Cumberland Valley Christian School.
They were excited to choose a bear to be cut out on the plasma table.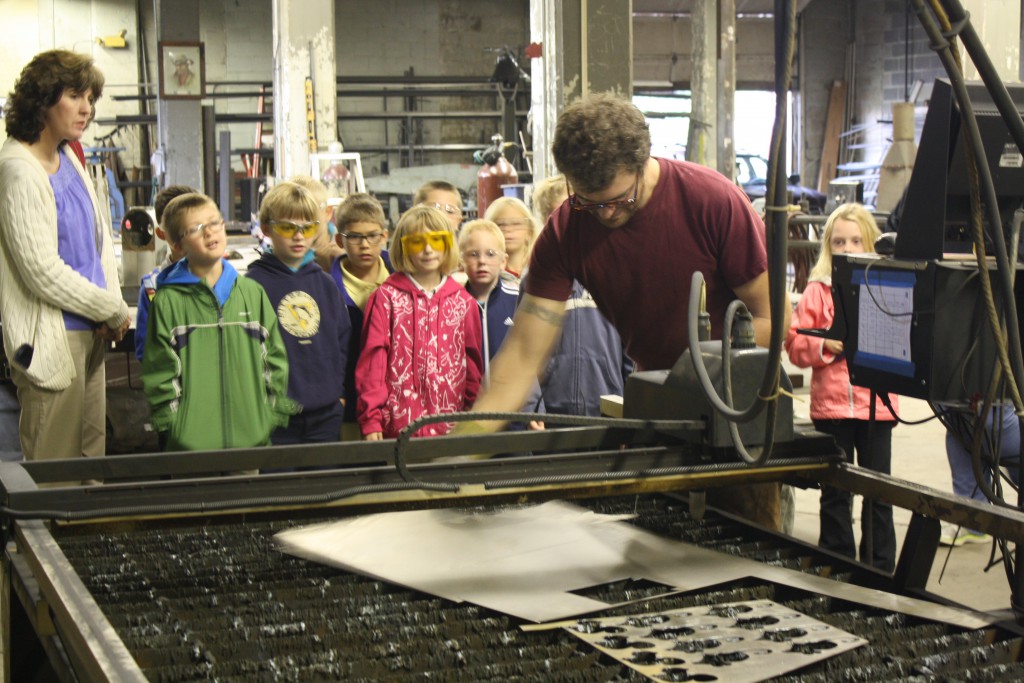 One boy yells, "That would look great in the MAN CAVE I'm building!"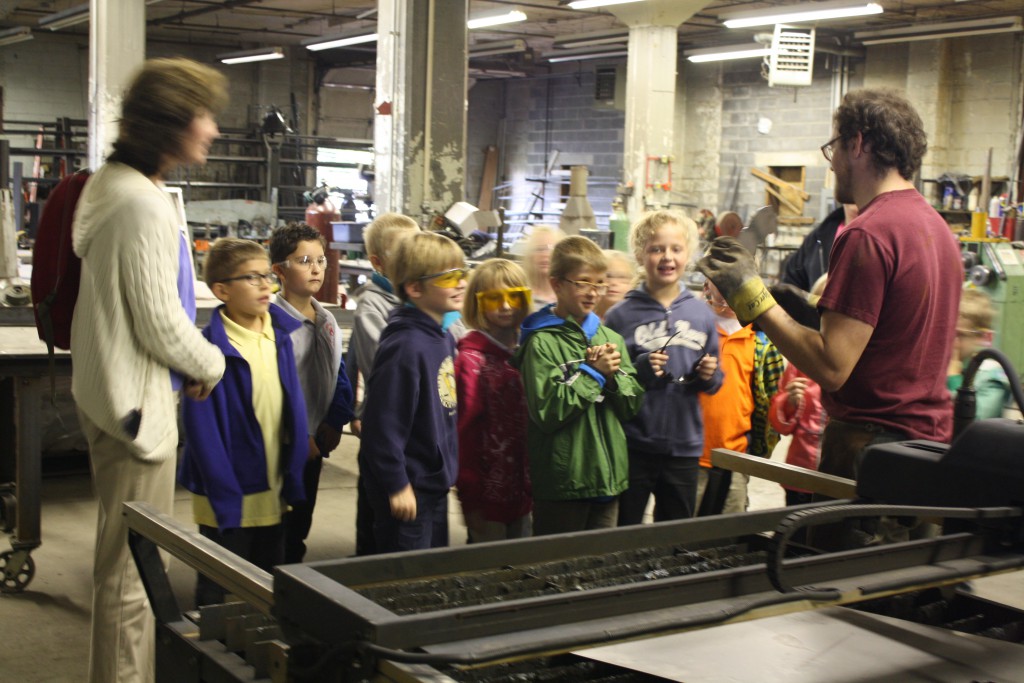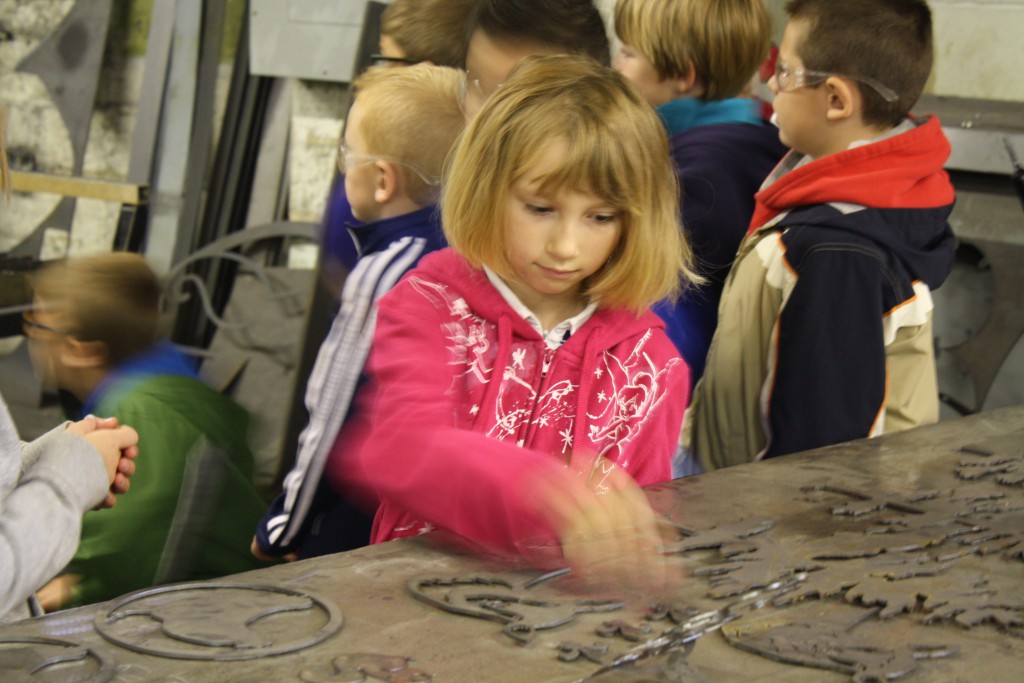 Metal can be dangerous to work with and protection must be worn.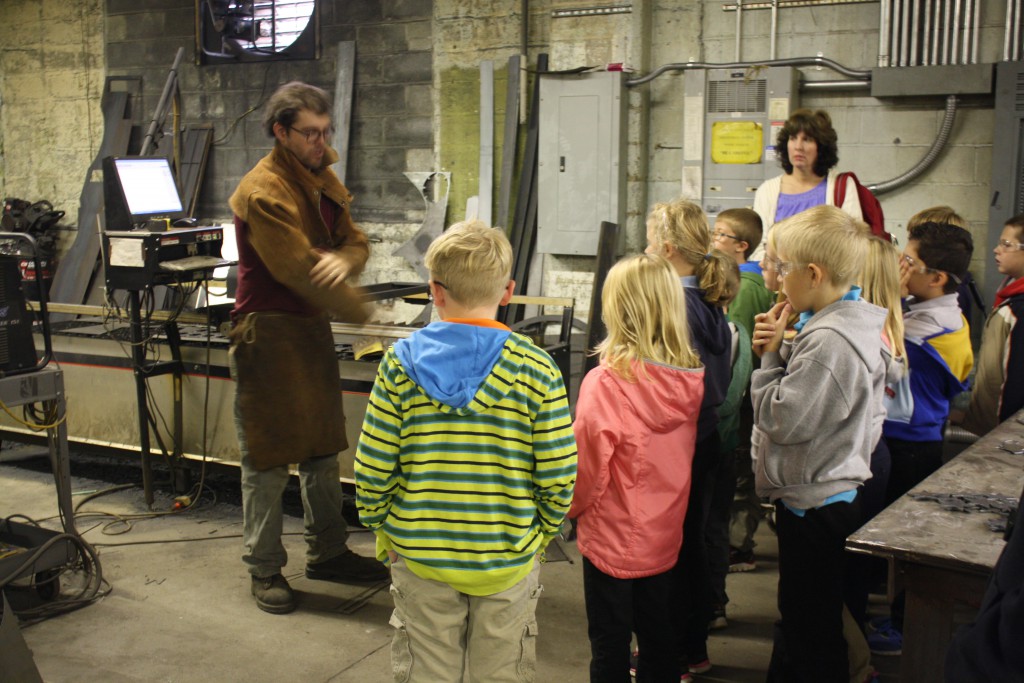 Seeing a current restoration project. A snow plow hit this historic fence and James will be using his skills to restore it to its former glory.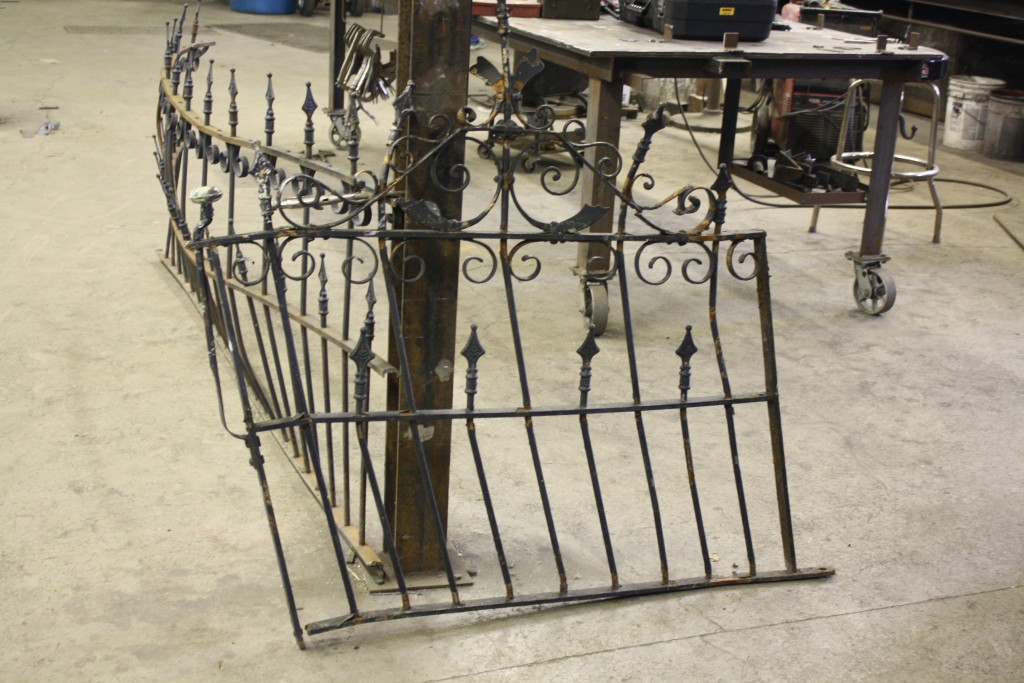 Crank an old forge blower. Feeling how it moves the air.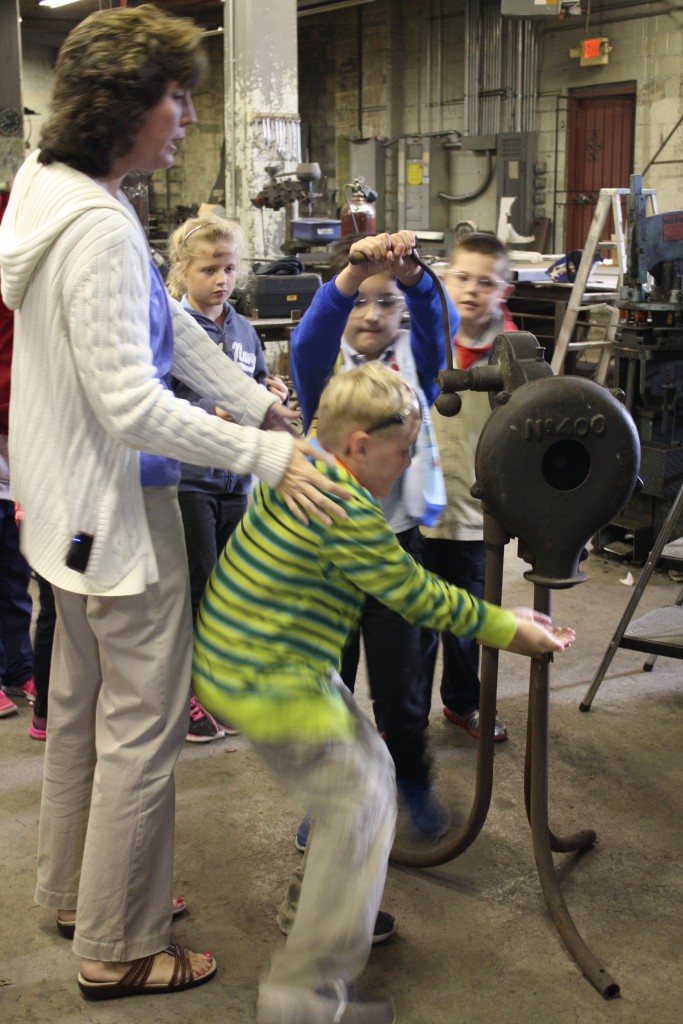 Ring a Restored Bell.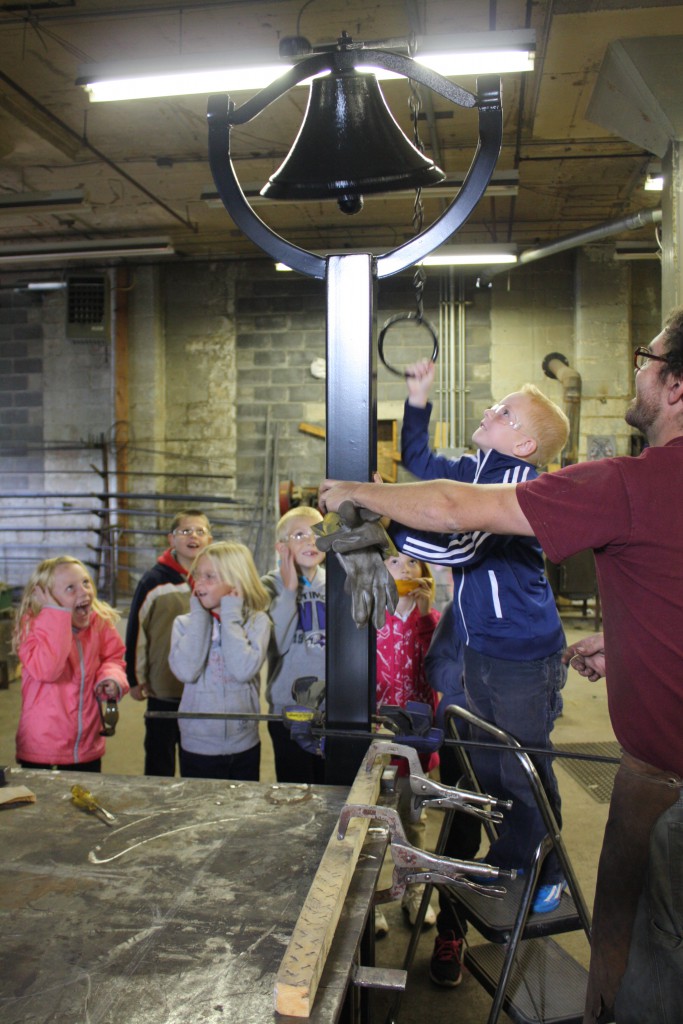 See Various Blacksmith Projects. Axes, Arrow heads, Hammers, Dragon Door Knockers…..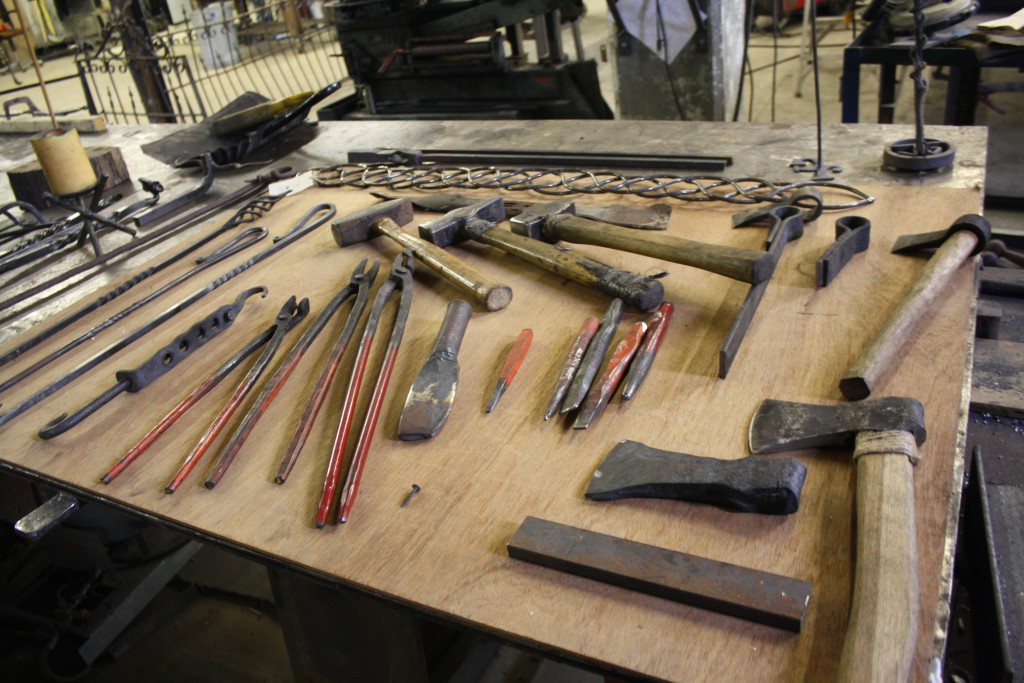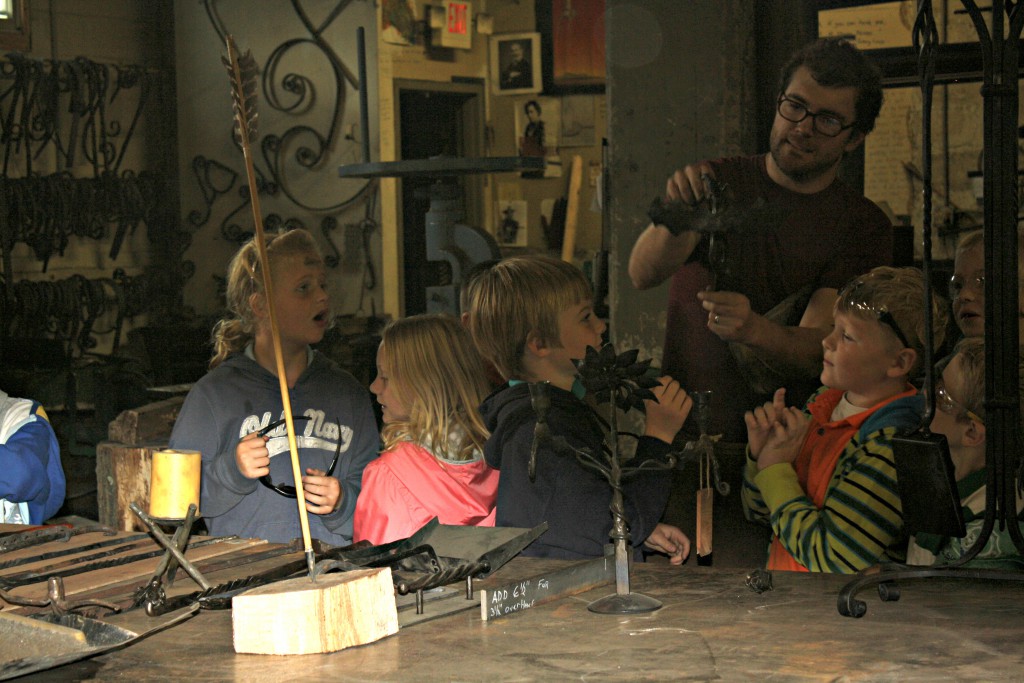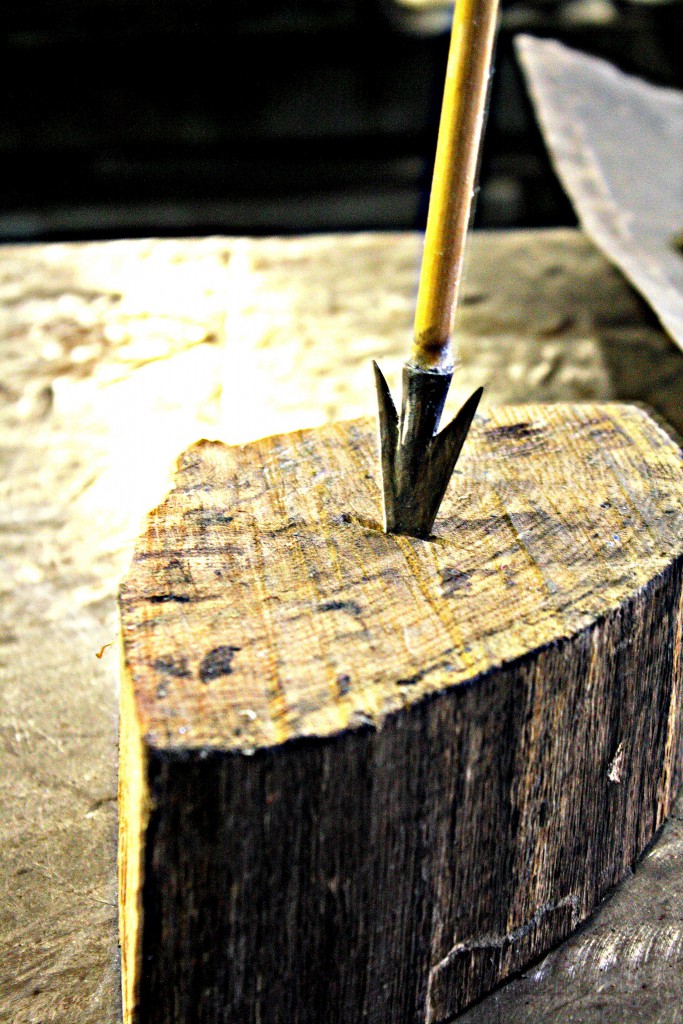 See a Branding Iron in Action.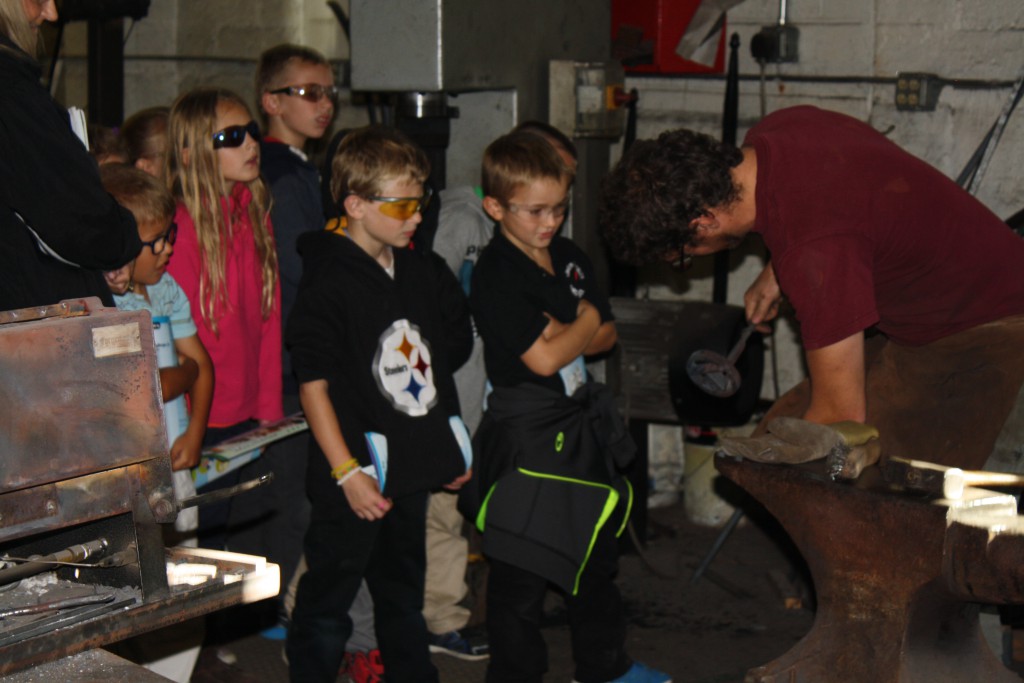 See how strong you are…. Can you Twist it?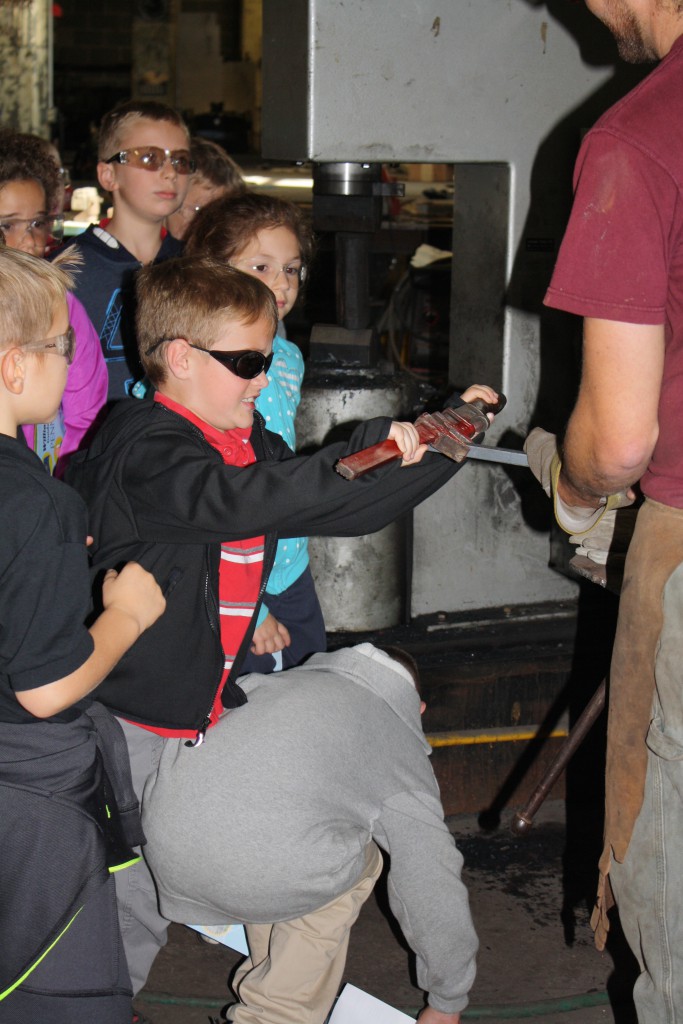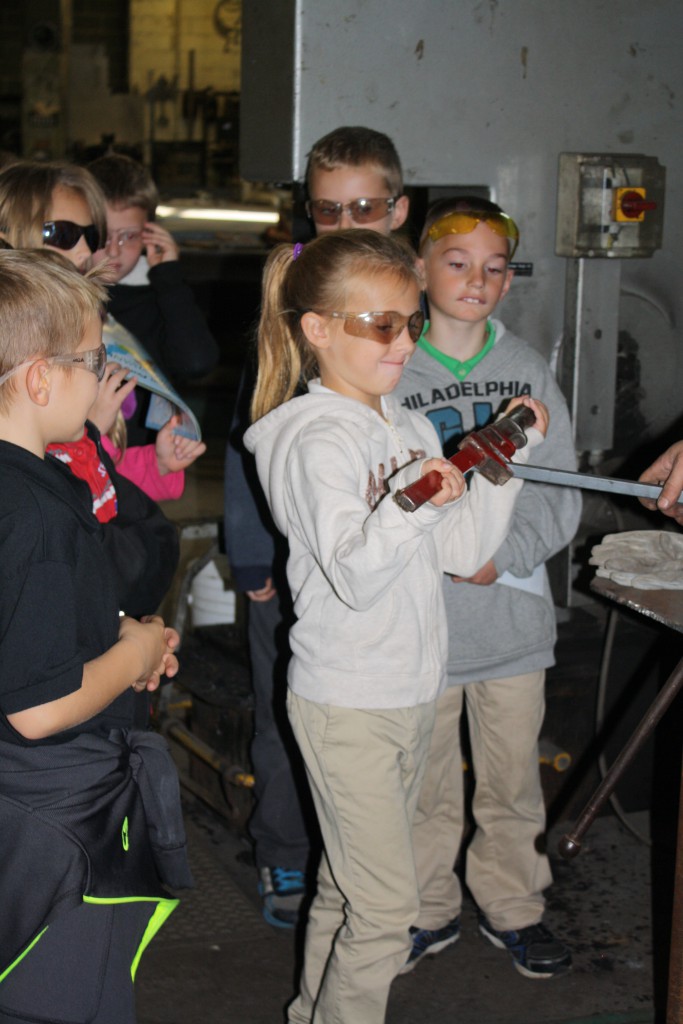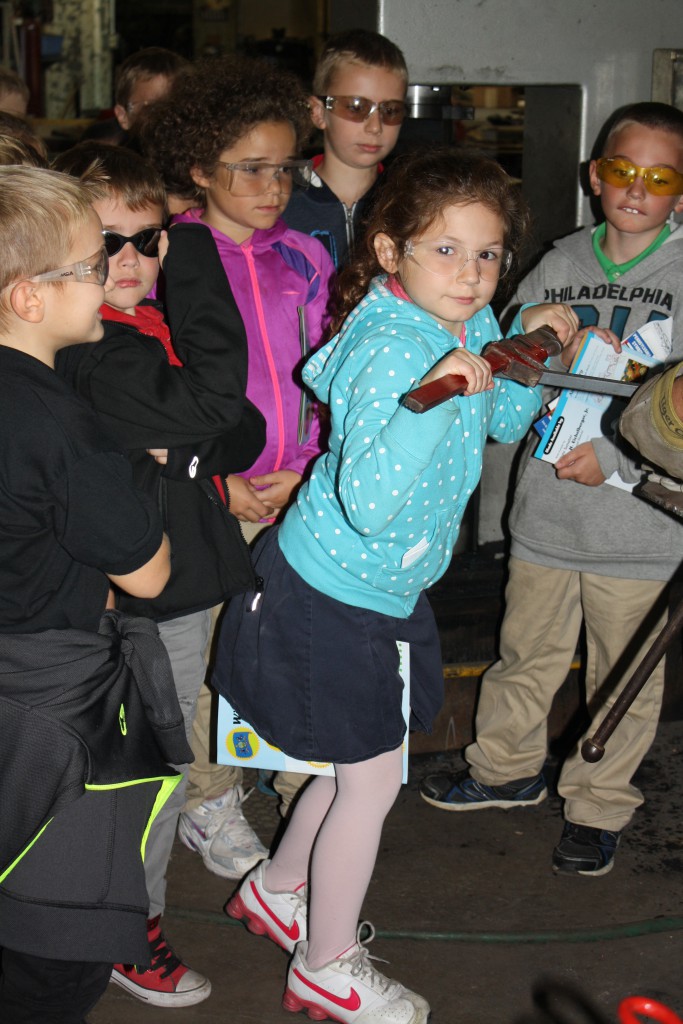 Watch metal being heated in the forge and worked on the anvil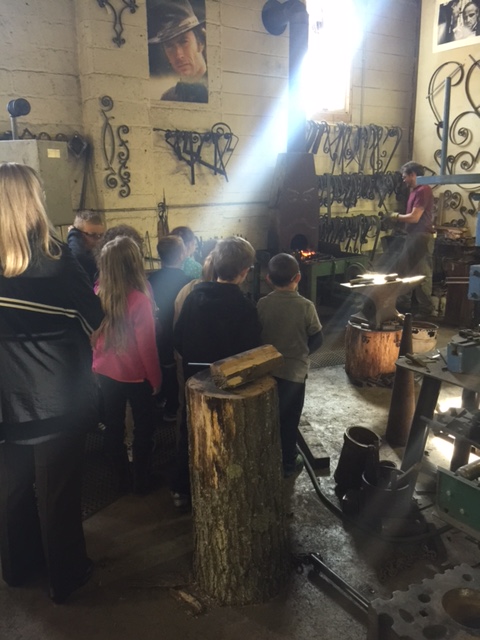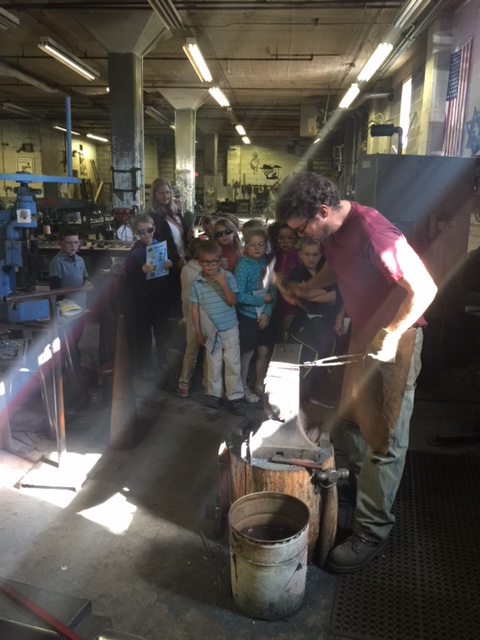 A gift to remember the day.