The secret is in the details.  Have you ever been somewhere that you just loved the feeling of but couldn't really say why?   If you walk into a great space you don't think about it.  You experience it.  But its all the thought and time, that makes a home aesthetic and comfortable  This beautiful custom kitchen in McClean, Virginia has all its details right.  Antietam Iron Works played our part in these details.  We created these custom drawer handles and pulls from over 150 year old antique wrought iron.  We worked with the homeowner and interior designer Jan Forte till they were just the right size.  It was not only the look that was important but the function as well.  Blacksmith, James Gunnell forged them to custom depths from the handles to the cabinet face so that the home owners could use them with comfort and ease.  We are used to assembly line solutions when every home's needs are different.   "And the pieces that pulled it all together," said the home owner is the fleur de lis hinges made for the corners of her hood.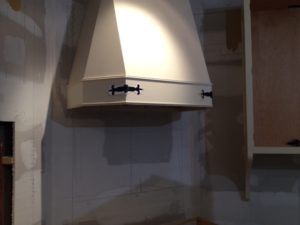 The paper template for the fleur de lis design
Fleur de lis still hot on the anvil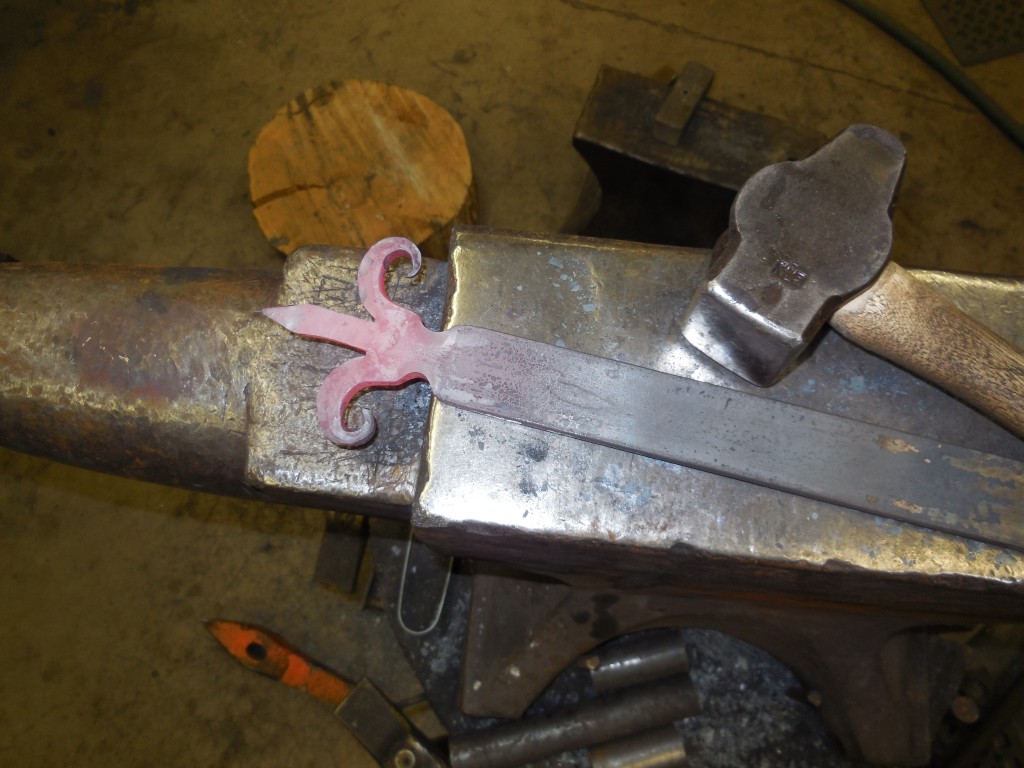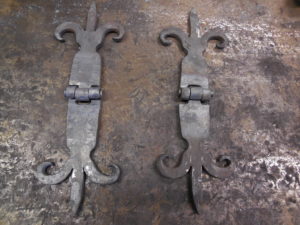 The Hinges awaiting a final oil finish
Hinge completed with its custom finish.  The modern finishes of paint and powder coating hide some of the beauty of the wrought metal.  Oil finishes for interior pieces allow this detail to show.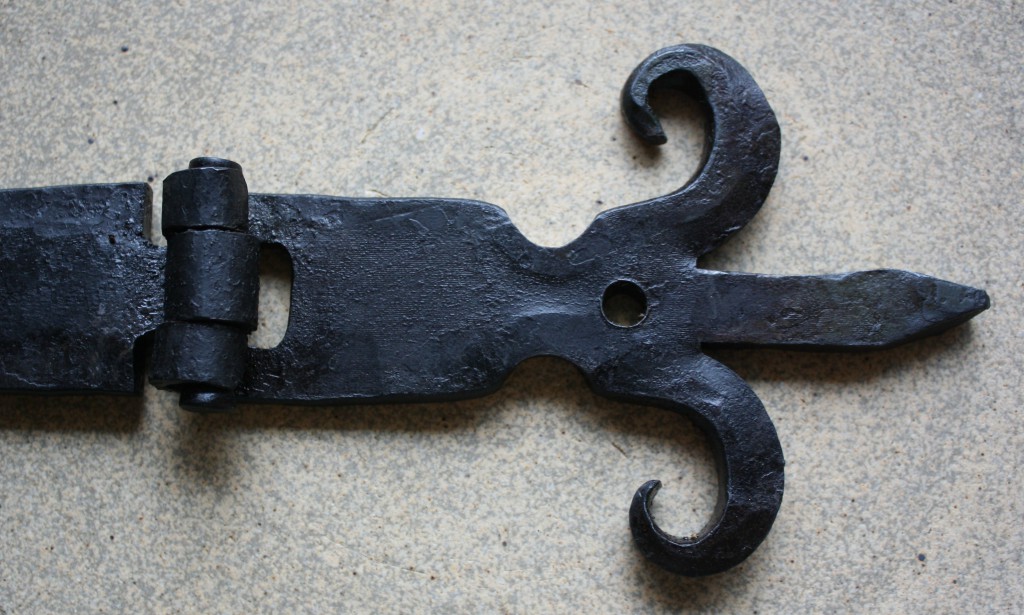 Sample of the Hardware Study for the different styles and sizes.  The oversize handle on the far right was the initial design for the refrigerator pull.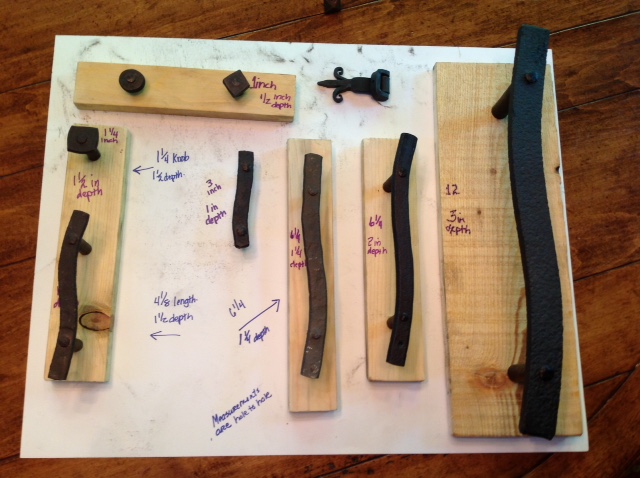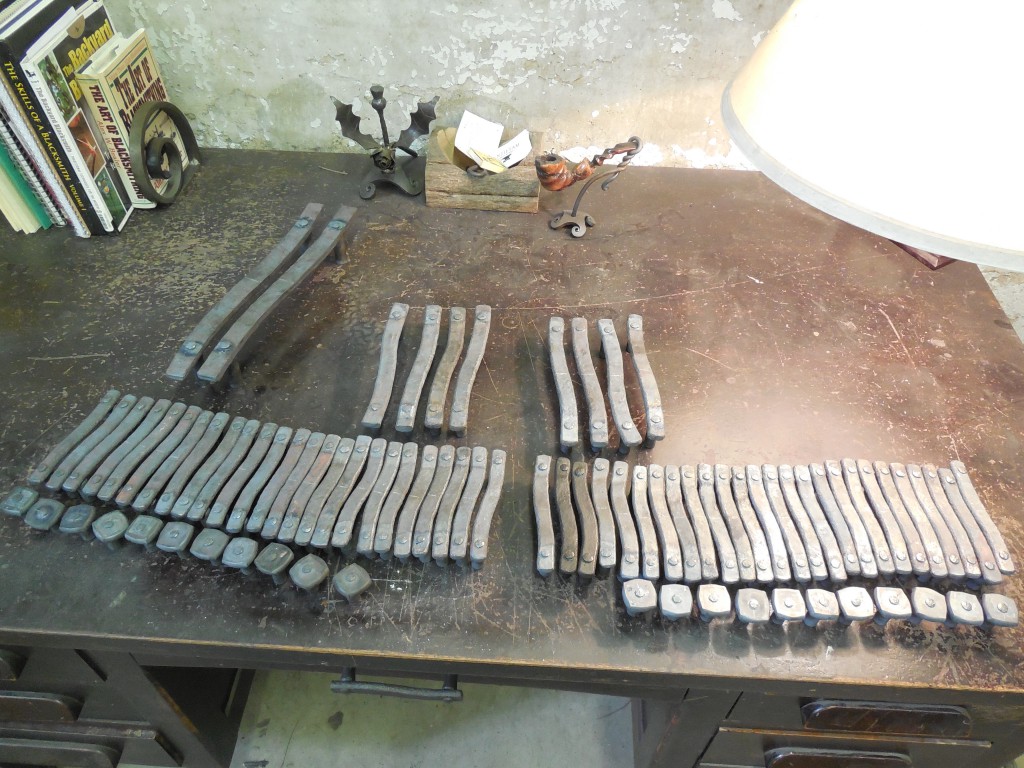 The refrigerator pulls in place below.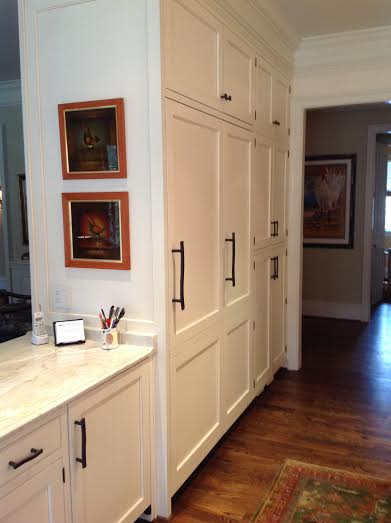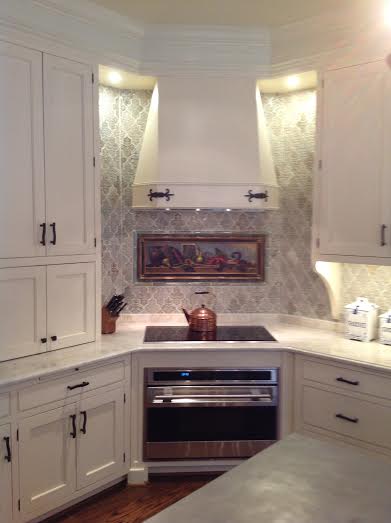 Interior Designer:
Jan M Forte,inc
PO Box 193
Orlean, Va 20128
202 277 7967
Janforte@gmail.com