This project was for a newly built modern or contemporary passive home and needed to pass building code inspections.  Our client showed us several photos of designs she liked and gave us freedom to create this project.  "I've seen your work and I trust your artistic eye," she said.  She was looking for the feeling of flowing water and wanted a custom wood handrail to contrast and warm the look overall.  A local planning mill created the red oak hand rail to match the homes wood flooring.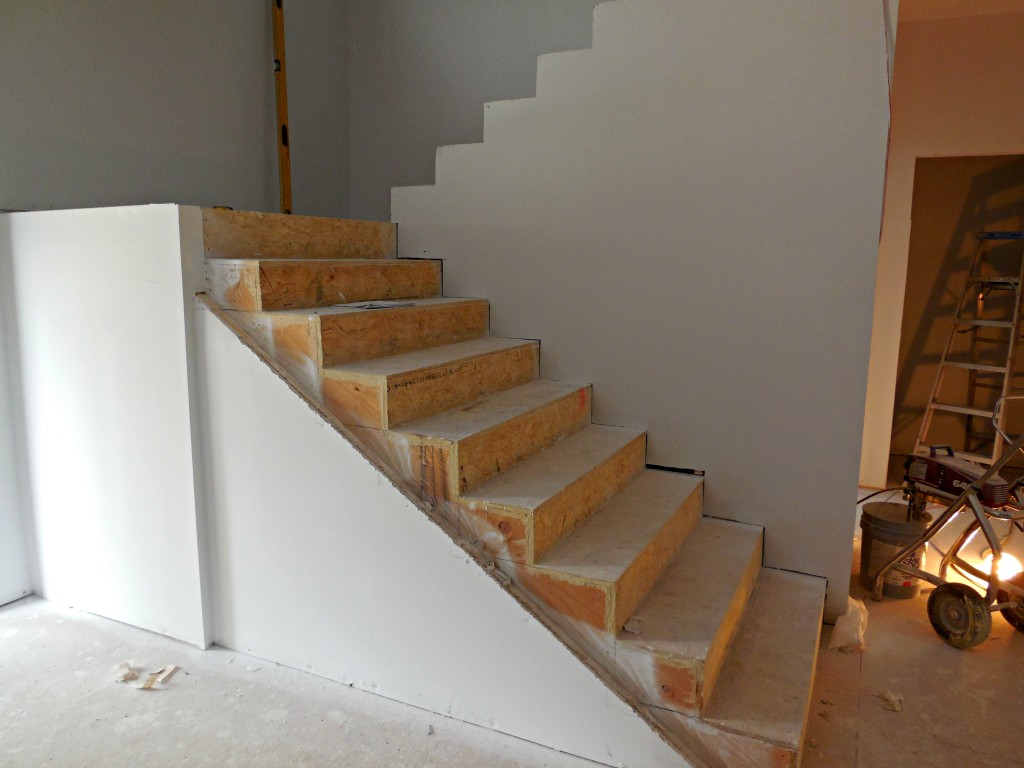 Before photos of the area where the railing was to be installed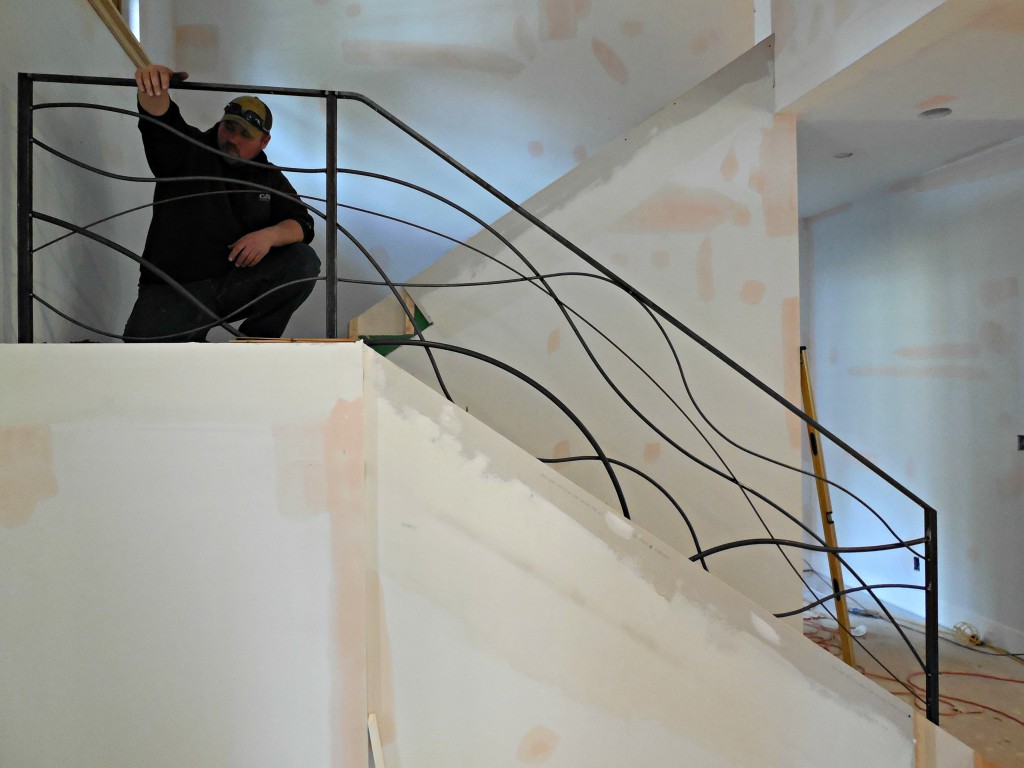 The first fitting of the railing.  The wall the railing was to be installed on was altered to close in the steps and the railing was adjusted to fit these changes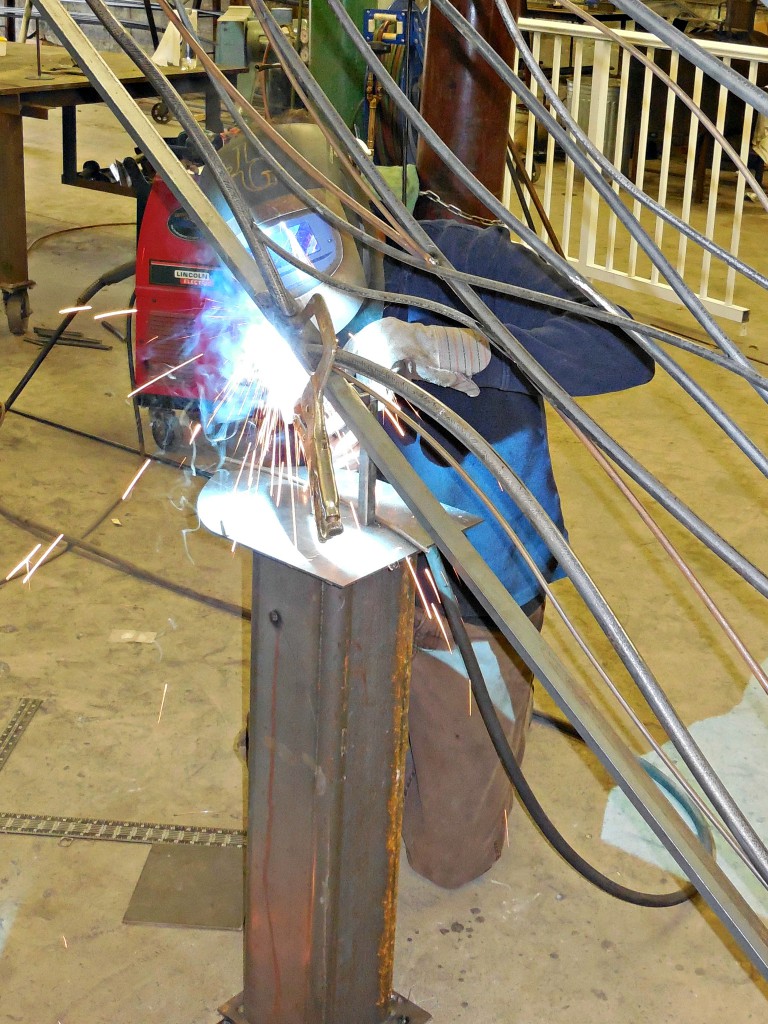 James Gunnell is welding the various sized materials to create this look and feel.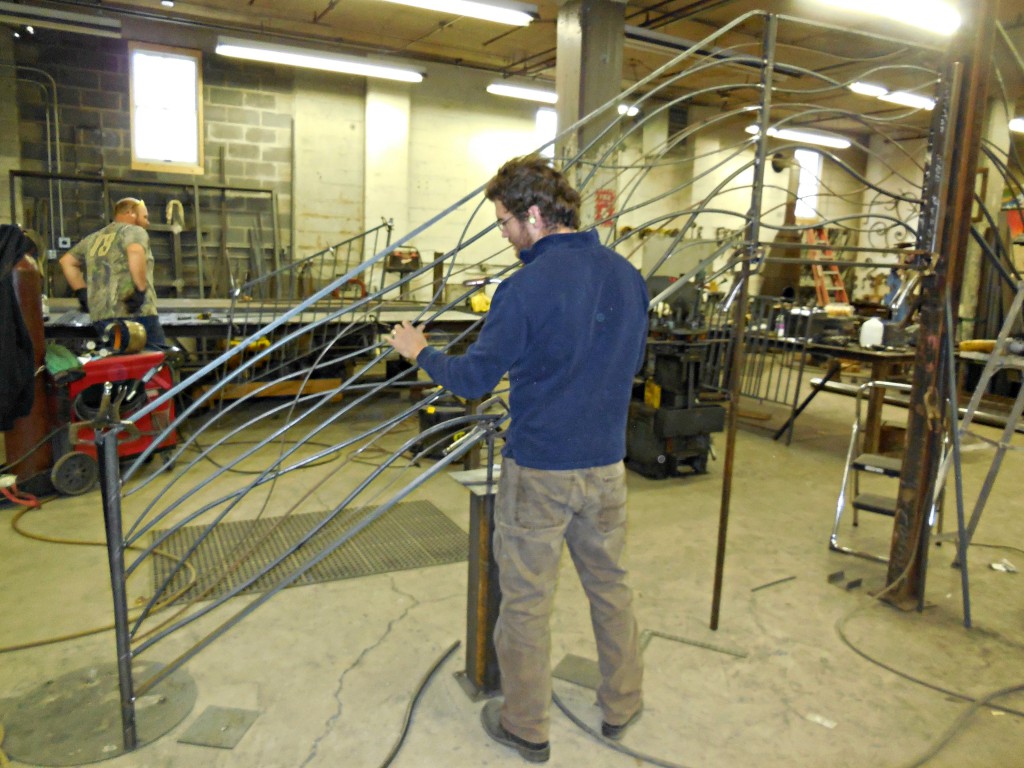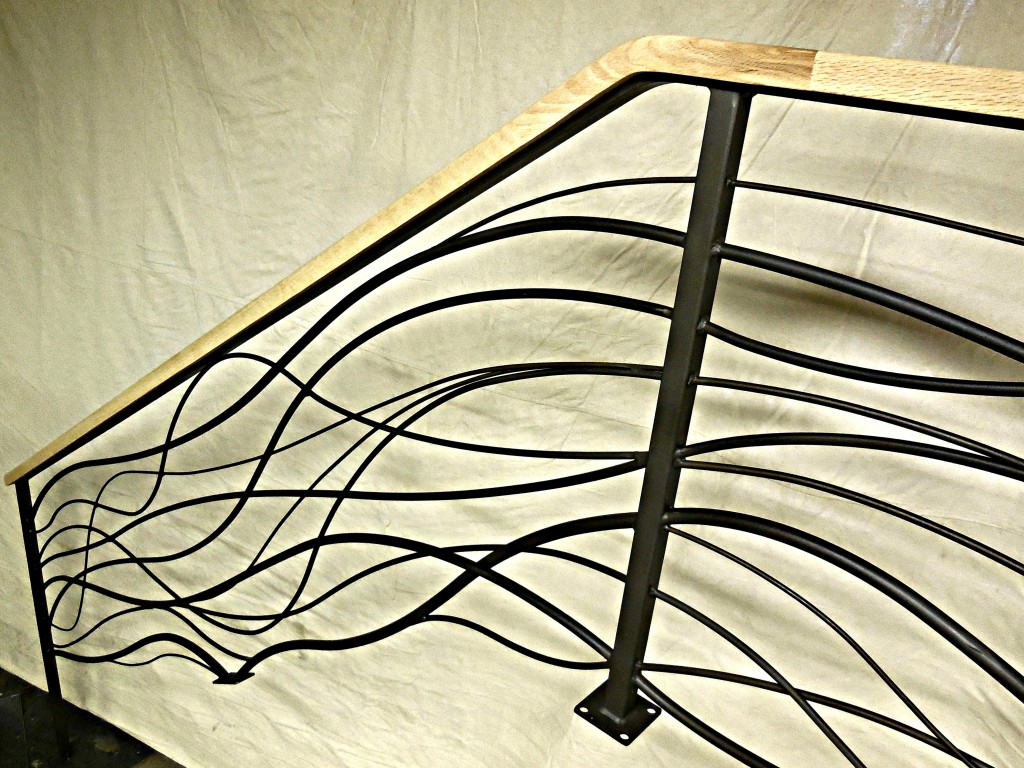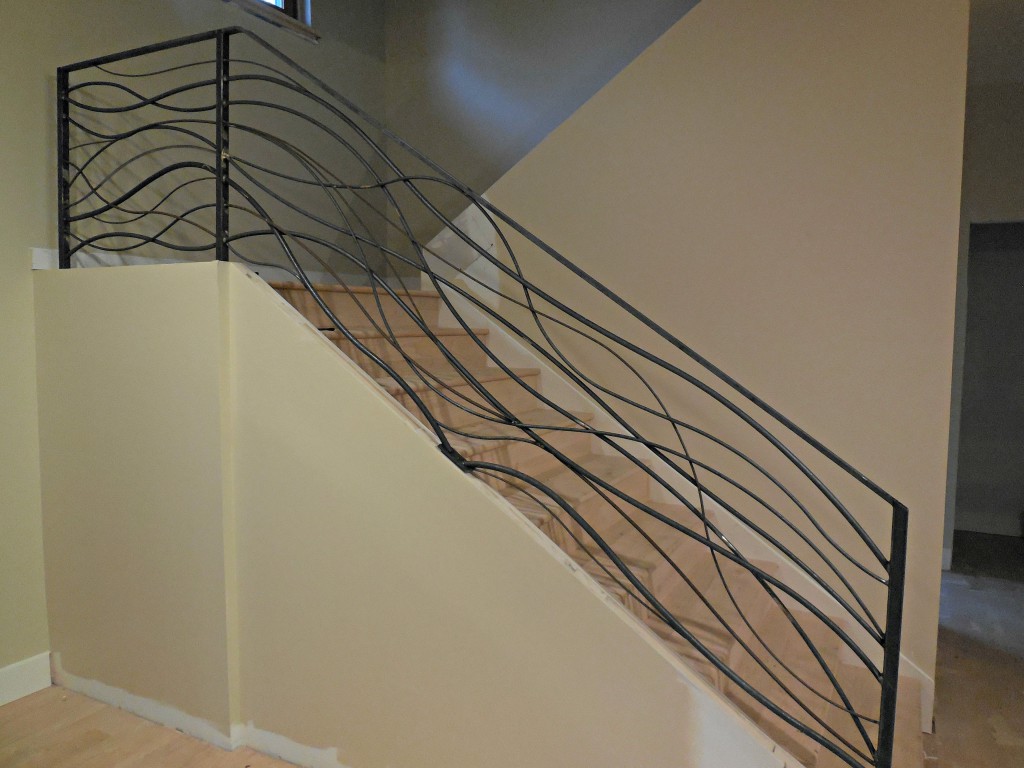 Visit our Gallery next to see more of Antietam Iron Works Interior Railings