The Fort Bedford Museum, in Bedford, Pennsylvania commemorates American History and its local Pennsylvanian Heritage.  The museum has recently opened a new exhibit.  Antietam Iron Works had a small roll to play by creating the newly added display plaques and the supports for this fabulous antique American flag.    The Fort Bedford museum is of a modest size with creative educational displays.  It would be great summer trip for any budding historian and would pair nicely with a picnic at the near by Juniata river.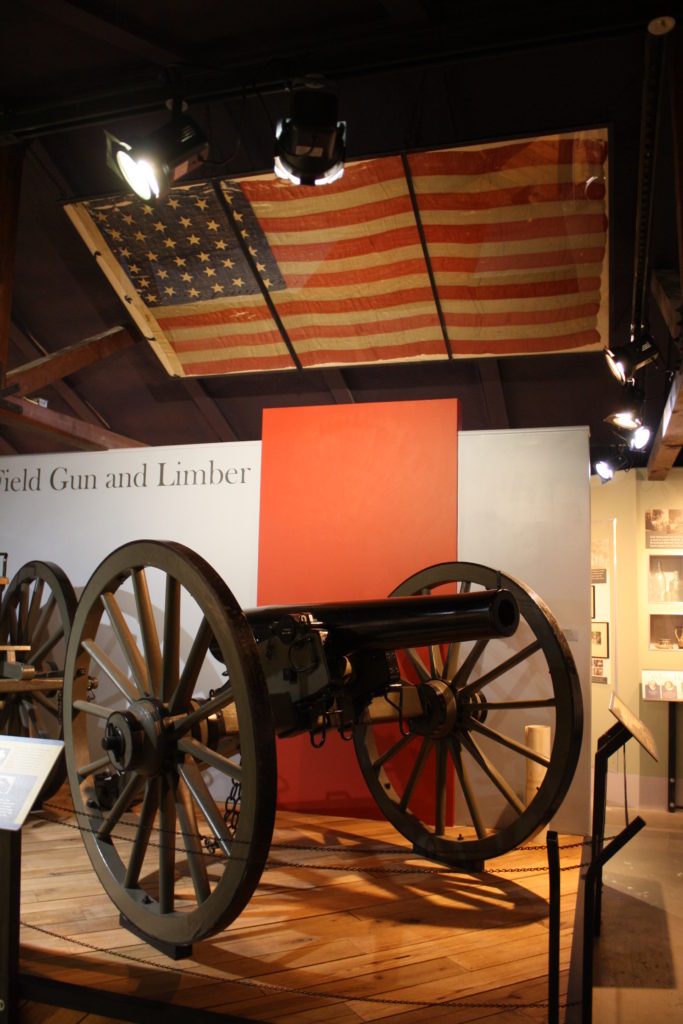 See their website for hours and admission fees (kids under 4 are free)
Bedford is a wonderful town.  A gem to discover; add this stop to your next weekend getaway.